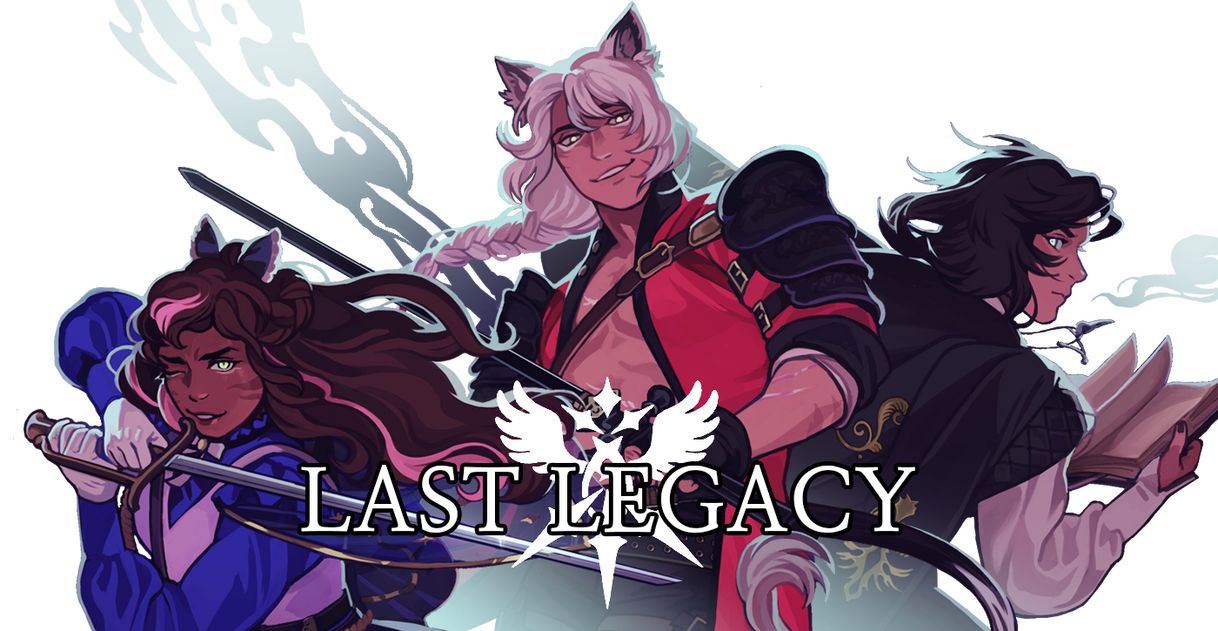 One moment you're cosplaying at a convention, the next you're
sucked into your favorite fantasy MMO and trapped.
How's that for immersive gameplay?

You'll have to team up with a cunning mage, an enigmatic knight, and a roguish mercenary to find your way home — But can you survive the journey?

. . .

LAST LEGACY is a free-to-play fantasy-romance visual novel
with optional paid content from FICTIF GAMES, created by
a small team of queer people of color. With branching
dialogue and multiple endings for each character route,
your choices alone will spell the fate of the world...

Whether you're dooming it or saving it.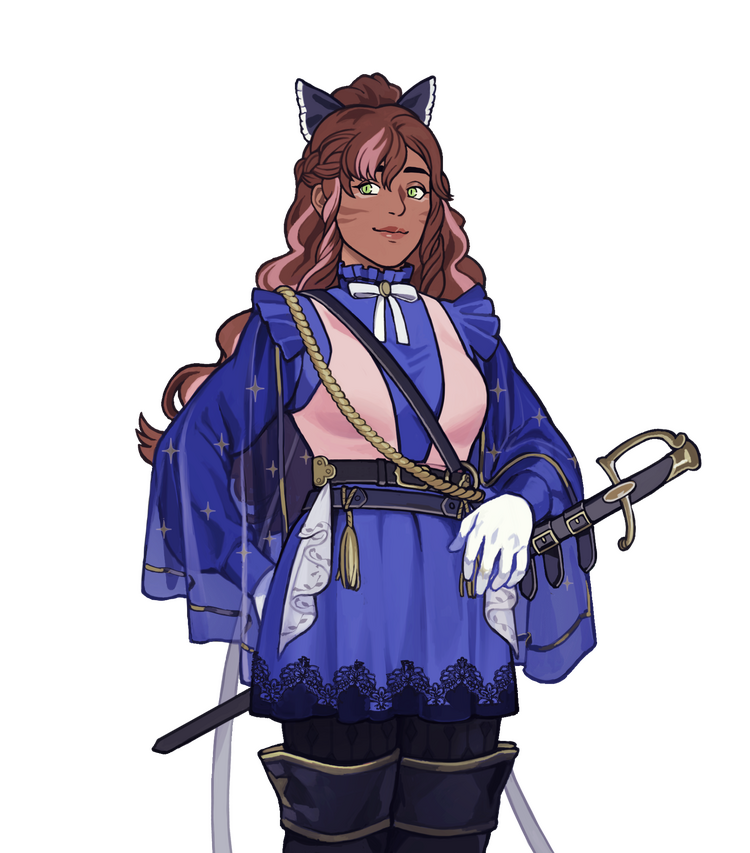 Anisa Anka
A righteous knight with a past full of shadows.

Noble, honest, and just. This is the carefully cultivated appearance that Anisa has crafted. But the truth is that she's lying to everyone, including herself. There's a suffocating fear in her chest that's making her lose sight of her own goodness — and maybe even her morals.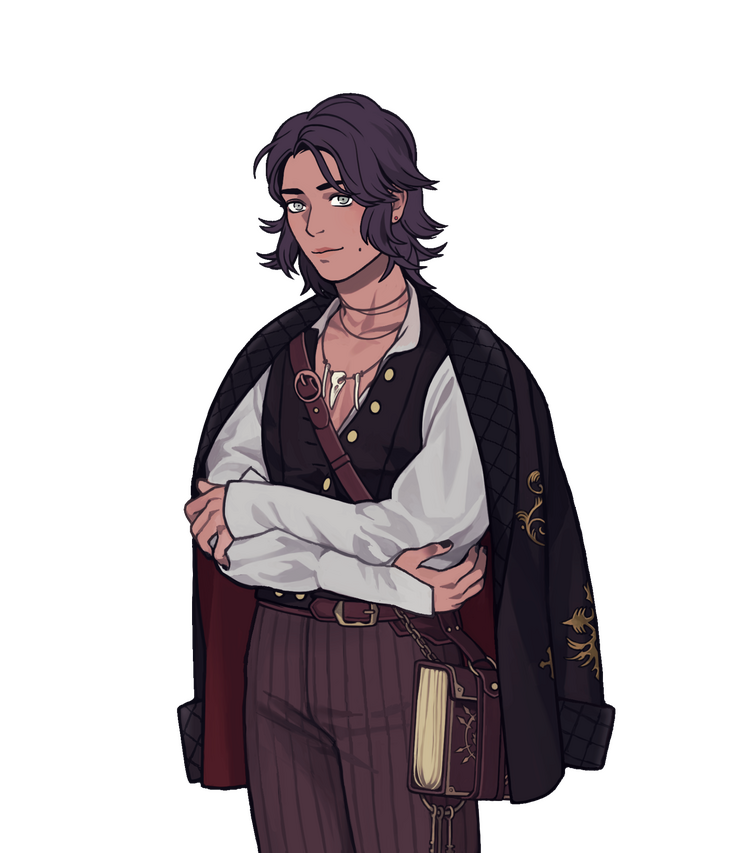 Felix ISKANDAR ESCELLUN
A necromancer pursuing forbidden arts to fill the void in his heart.

A talented, but terribly lazy mage, Felix is well-versed in sarcasm and the arrogant smirk. But his bravado is a mask for insecurity, and a deep hunger for power. Felix will do whatever it takes to bring back his lost lover… Even if it means destroying himself.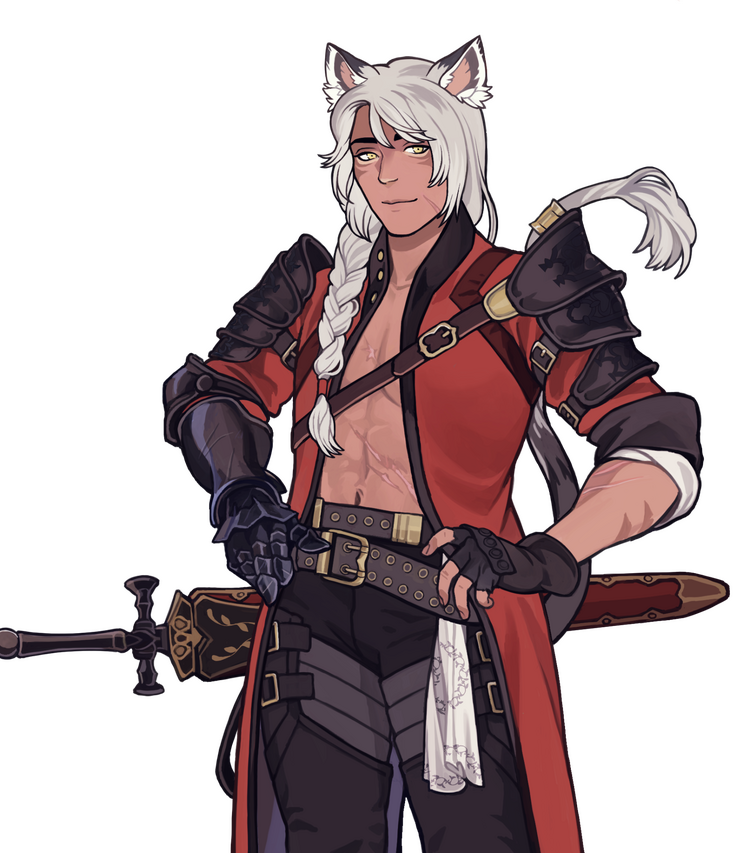 Sage lesath
A carefree mercenary concealing the monster within.

To most, Sage seems like a hot-headed lone wolf with more enemies than friends. But his flirty facade is a ruse, hiding a man haunted by a feral inner beast. He's steadily losing control. Can you save him before he becomes a monster?
---
Click the images above to go to the Nix Hydra store for our merch!
For free character bio templates, wallpapers, and more,
CLICK HERE to check out our Gumroad!

To learn more about the cast, including ages, heights, and zodiacs,
CLICK HERE to browse the Codex!
We're a small party who cares about our characters way too much.
The LAST LEGACY social accounts are run by a grotesque mutant of the entire team! Fun right? (Please interact.)
You can follow us individually on social media here:

DEV - Mage (creator and writer)
CIEL - Healer (sprites, bgs, illustrations)
HIKA - Tank (bgs, illustrations, gfx)
LULU - Rogue (writer)
GRACE - Druid (writer)

To all the fans who enjoy LAST LEGACY, thank you so much from the bottom of our hearts. We're so happy to share the world of Astraea with you.
You inspire us to keep creating! ♥